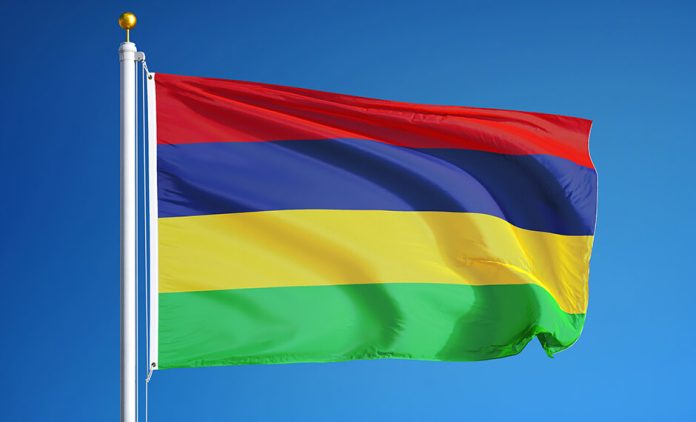 Undoubtedly, Mauritius has come a long way since its independence. Contrary to the pessimistic and gloomy forecasts of international experts at the time of independence, we have been able to get the country out of the stagnations by creating a climate conducive to investment, diversifying our economy and creating jobs while maintaining, against all odds, the Welfare State, in particular free public health, education, service and the non-contributory old age pension. Compulsory and free education up to the age of sixteen has put Mauritius, over these last 55 years, way ahead of many countries in Africa and Asia, in terms of being an "educated" nation.
We have the right, and what, to be proud of. We built ourselves as a nation in just 55 years without spilling a drop of blood. The country did not have to wait decades after 1968 to assert itself without British crutches.
Mauritius is often cited as a "Miracle of peaceful coexistence", for how people with roots in Europe, Asia and Africa, living side by side in harmony and respecting the culture and religion of one and the other. We all love our country and with what is happening elsewhere, we feel lucky to be living here. Nevertheless, we need to inculcate the notion that we are all on the same ship and we need to cooperate, at home, at work, on our streets and schools are key in the endeavour to inculcate the spirit of tolerance and acceptance of the other. We really need to get our kids to learn how to work in teams which are diverse in terms of socioeconomic and ethno-religious backgrounds as well as in terms of academic levels, skills and competencies.
However, inequalities in the distribution of income and wealth are broadening the gap between the rich and the poor. Eradication of poverty is a major challenge. Other social ills include the proliferation of drugs, rampant criminality, rising unemployment, declining values etc. Other pressing issues concern a growing ageing population, housing crisis, climate change impact, environmental degradation etc.
On the other side, the 'democratisation' of the economy is not really happening, and entrepreneurs still face major obstacles. Corruption is another major issue. The youth seems disillusioned by politics and young graduates are apprehensive for their future. We have come a long way during the past five decades. It is now time to reflect on our past mistakes and shortcomings so that we can plan ingeniously for the next five decades…
The years are changing. But not the values. Some evolves according to the social context, but the most fundamental of them should not know of mutation because values are the foundation of a healthy society. Is ours healthy? We want to believe it because, despite the many unfortunate and regrettable indiscretions, the lack of courtesy and the other social ills that affect us, our society is not over! This year, the Republic of Mauritius is approaching an important turn in its young existence. It will celebrate its 55 years of independence, not without legitimate pride.
Thus, 55 years after acquiring an identity in its own right, the country has to rethink the social and moral values that elude it from day to day and on which it had also built its reputation. The erosion of values that we witness in all spheres of society must challenge us. We cannot remain indifferent and silent in the face of the trivialization, even the standardization of the uncivility that manifests everywhere, on the street, at work, in school, in the hospital, in all these public places that we all attend. If nothing is done to reiterate the importance and practice of values, a day will dawn when it will be necessary to make national campaigns to raise awareness on the subject.
Today, unlike 30 or 40 years ago, kindness and courtesy, two characteristics that qualified the Mauritian, are no longer instinctive and spontaneous at home. It is sad to note that today, in training institutions, it is an obligation for trainers to regain the basis of civic citizenship for students. It is between the four walls of a training centre that one relearns to say "Hello", "Thank you", "Excuse me" or even to smile to the other.
On the eve of our 55 years of independence, as the country resolutely looks to the future, we must all take the time to stop and look back. To understand how and why moral values, the principles that govern the life of the citizen of our Republic are escaping. Why is the courtesy and respect for the traffic code also escaping many motorists, increasingly irresponsible and disrespectful on the road? Why is incivility taking over in the daily life of the Mauritians? Why ethical and human values do not seem to be suitable for contemporary living, dictated by consumerism? It would be pointless to blame anyone. It would be more logical for each of us to take charge of rectifying the shooting. And not to make the mistake of believing that education will take care of it.
Besides moral values that need special attention, inequality in our society also need redress. There has been continuous equality struggle for civil rights, disability rights and women's rights but here it is about greater economic equality. It crosses our imaginary capabilities to think that in a welfare state, workers have to go to the level of hunger strike to get a so-called decent salary and to obtain justice. This is a pure case of economic hardship and the sad story is that the degree of inequality in a country is largely determined by cases of economic hardship. Greater equality does not mean that all the people should be living in the same type of houses or doing the same jobs so on so forth, but moving towards more respect and get rewarded for the work they do.
The 55 years of independence gone, we need now to prepare for the next five decades. Henceforward, we need to reinvent ourselves! This begins by thinking about a new social model and defining the appropriate directions and institutions for a new, fairer, more egalitarian society, free from the barriers imposed by the institutions of Western-controlled internationals! We need concrete proposals with their practical methods of application and pedagogy to explain in a simple and straightforward way what needs to change, how and why! It is only on this one and only condition that we will be able to overthrow the hurdles in front of us.
Bashir Nuckchady