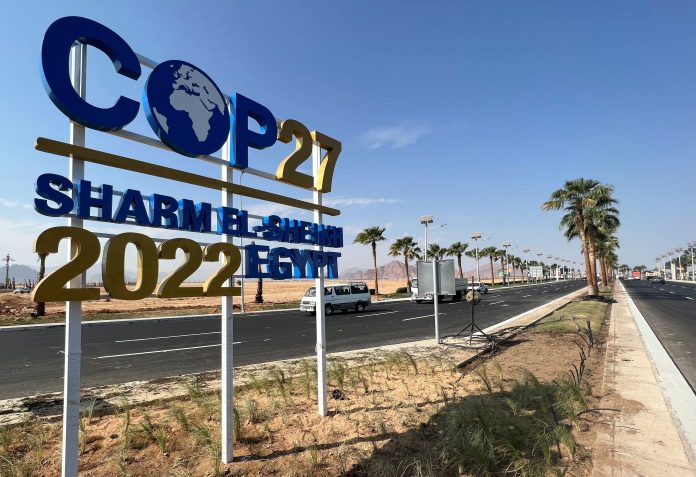 Introduction
The MCC considers COP27 Summit to be a golden opportunity for all stakeholders to rise to the occasion and tackle effectively the global challenge of climate change.
Climate change is a global problem and it represents one of the principal challenges facing Humanity in our day.
Religion teaches us to learn from nature. To look around, to meditate and to get inspired by Nature. Nature does not cause pollution. Nature has its own way to recycle its waste. Human creates more waste than we could recycle. This behaviour could cause the ending of life on the planet, and now we must face up to our responsibilities.
Many of the world's religions consider nature sacred and religious leaders have increasingly come out in favour of protecting it.
Religions, which connect with people's emotions and personal lives, could help mobilize people in the fight against climate change where diplomacies and politics have failed.
Human as 'Protector' of the Ecosystem
According to Islam, Muslims are supposed to be the 'Protector' of the ecosystem. They should be those who engage in actions of protecting the creations of God.
Working for the restoration of ecological balance and opposing efforts to destroy the environment are considered to be acts of goodness. And so, as 'Protector' of the environment, Muslims should be actively engaged in meaningful and constructive efforts to help improve the environment.
This is part of faith, a part of their role as 'Protector' of the eco-system. The importance that Islam gives to respect for nature is also evident from the Islamic understanding of the role of human beings on this planet as 'Trustees' or 'Guardians'. Hence, our relation to nature should be one of stewardship, not of mastery. We are only stewards, not owners of this planet. The sole Owner of this planet and everything it contains, is God, the Almighty.
Effects of Climate Change
Human have used, abused and misused the god-gifted environment and are now experiencing the significant impacts of climate change, which include changing weather patterns, rising sea level, and more extreme weather events. The greenhouse gas emissions from human activities are driving climate change and this is worsening gradually. Without action, the world's average surface temperature is projected to rise over the 21st century.
The poorest and vulnerable people are being affected the most. Climate change is now affecting every country on every continent. It is disrupting national economies and affecting lives, costing people, communities and countries dearly, today and even more tomorrow. As coastal areas and degraded inland areas are becoming uninhabitable, millions of people are being forced to seek safety and better lives elsewhere. With extreme weather events and disasters becoming more frequent and severe, disputes over dwindling resources risk fueling climate-related conflict.
We understand that the 2015 Paris Agreement, which is legally binding international treaty on climate change adopted that the limit global warming should be well below 2, preferably to 1.5 degrees Celsius and to achieve this long-term temperature goal, countries aim to reach global peaking of greenhouse gas emissions as soon as possible to achieve a climate neutral world by mid-century.
Barriers to meet goals
But we find with concern that the goals set are far from being achieved due to the following factors:
Governments still refuse to commit to ending new fossil fuel projects.
Financial institutions that pledge to increase financing for renewable energy, have refused to commit to stopping financing for oil, gas and deforestation projects.
Although the richest countries pledged $100 billion annually starting in 2020 to help developing countries transition to renewable energy and build climate resilience.
To date, these rich countries have not kept their word – although they have spent many orders of magnitude more on COVID bailouts of fossil fuel companies. This is a travesty of the progress these climate negotiations are supposed to make.
Considering that COP27 will be an opportunity to move from negotiations and planning to implementation, the MCC considers that it is time for action on the ground if we really are convinced that we can limit global warming to 1.5 degrees. It is therefore incumbent upon us to move rapidly towards full, timely, inclusive, and at-scale action on the ground.
Rich polluter nations owe reparations to poor countries that suffer from drastic consequences, of Climate Changes, like Pakistan and Bangladesh.
Our recommendations:
To stop all new fossil fuel exploitation and to phase out coal before 2030
To stop funding fossil fuel companies by big Banks
To help poorer countries reduce emissions and adapt their infrastructure for future climate change.
To start reducing carbon dioxide emissions by about 1.4 gigatons per year.
To invest more money in new innovations for renewable energy.
To mobilize governments, businesses and civil society to achieve carbon neutrality as quickly as possible.
To pay compensation to countries hit by climate disasters by rich polluter nations.
Conclusion
The MCC trust that COP27 will be the turning point where the world came together and demonstrated the requisite political will to take on the climate challenge through concerted, collaborative and impactful action. Where agreements and pledges are translated to projects and programs, where the world showed that we are serious in working together and in rising to the occasion.
In fact, the climate crisis will aggravate social, economic and environmental threats. Thus, urgent actions are needed to address the climate crisis and to strengthen the implementation of ` response with an aim to create a resilient planet.
We need to harmonize our global efforts. If we are to meet our pledges and commitments words must be turned into action. We must unite to limit global warming as one international community working for the common good of our shared planet and humanity.
This requires bold and immediate actions and raising ambition from all parties in particular those who are in a position to do so and those who can and do lead by example.
COP27 will be a moment for countries to fulfill their pledges and commitments towards delivering the objectives of the Paris Agreement to enhance the implementation of the Convention.