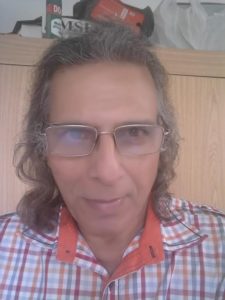 Not a month passes by that one hears about the sacking of employees from their place of work, whether in factories, private companies or other government institutions. Trade Unionists and Ministry of Labour are not on the same wave length in so far as the problem of unemployment is concerned these days. Lots of people on the other hand are being employed through favouritism and nepotism in some state departments .
In Mauritius, we have today some 46,300 unemployed since 2016 including 26,800 women according to Statistics Mauritius. On the other side, the ministry of Labour has accounted 22,950 unemployed in 2015 that is 15,609 women and 7,341 men. The figures coming from the Ministry of Labour indicates a considerable increase of the number of unemployed passing from 15,682 in 2014 to 22,950 in 2015.
One hundred and thirty eight ex-employees of a construction company have recently been added to the list of unemployment people. Several other persons find themselves unemployed overnight. The question of unemployed provokes a debate. On 17th May 2016, the minister of Labour has affirmed that these mentioned figures from Statistics Mauritius are erroneous and false.
While this institution has recorded 46,300 unemployed for the year 2016 in Mauritius, Soodesh Callichurn, the minister of Labour on his part, affirms that there are only 22,950 unemployed. And he estimates that the real figures from the Employment Section of his Ministry on the unemployment do not suffer any contestation but the minister's arguments were challenged by statistics experts .
If minister of Labour Soodesh Callichurn says that he does not agree with the recent figures published by Statistics Mauritius on unemployment, some observers believe that one should not dwell on the number it states rather than to see the issue from another angle. For trade unionist Reaz Chuttoo, the problem remains unsolved. Chuttoo affirms that this controversy is a sign of weakness on the part of the ministry of Labour which according to him tries to bring down the figures of unemployment as a sign of complacency on his part.
Reaz Chuttoo who represents the private sectors' employees reckons that the minister of Labour, Soodesh Callichurn has got the tendency to forget that unemployment is growing fast in Mauritius. He says that it is not the first time that Mauritius has faced with such a situation, adding that the sacking of employees from work is too common in Mauritius. "Depuis 2005, le pays connait une dégradation qualitative par rapport à l'emploi. Le nombre d'emplois précaires ne cesse d'augmenter que ce soit dans le public ou le privé. C'est tout à fait normal que les gens, qui sont sous contrat arrive à terme pour dénicher un autre job," said Reaz Chuttoo.
Did you know that 100,000 Mauritians receive less than Rs 5000 monthly as wages? If the ministry of Labour has not found the solution to reduce the rate of unemployment, it is high time something is done
The government should take the initiative of negotiating with the government of friendly countries as it did in 1982 where dozens of unemployed graduates were absorbed in some parts of the African Continent. Today we have over 350 qualified doctors who are unemployed in Mauritius and such a problem needs to be tackled. The government should find an outlet for these doctors by resolving such a problem of unemployment. For example , the government should negotiate with the USA to take a quota of Mauritians particularly those who are skilled but are unemployed.
In fairness, we note that Dr Anwar Husnoo is trying his best to boost the health Services while his predecessor never did anything in this sector. It is true to say that Dr Husnoo took over a bad heritage from his predecessor who nearly brought the health Services near bankruptcy and a general decline. Thank goodness, Husnoo comes in the nick of time to save our health service and the problem of unemployed doctors, problem which his predecessor swept under the carpet. There are still lots of work to be done in the health services where lots of vacancies in other departments need to be filled.
 By   AHMAD MACKY