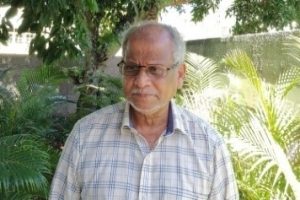 "One good deed, dying tongue-less, Slaughters a thousand, waiting upon that. Our praises are our wages." (Shakespeare)
When it comes to love, loss, heartbreak, despair, praises and separation, there are few languages which do justice to such complex emotions. Urdu, the language of poets, is one shining example. Urdu is the language of the soul. It adds vividness to prose and beauty to poetry. It is why many songs and poems are written and sung in this language.
History of the Urdu Language
After the conquest of Sindh in 711 by the Turks and the Persians, a new language had started evolving with the mixture of Farsi, Arabic and Hindi languages respectively. The new language was called Urdu, which was actually at an embryological stage at that time. By the 12th century, after achieving a certain level of maturity, Urdu became popular and was widely spoken during the Delhi Sultanate period by both Muslims and Hindus. Today, Urdu is spoken by about one hundred million people, both in India and Pakistan.
It is to note that by the advent of the Delhi Sultanate in India, the Hindus and the Muslim communities began interacting with each other. This led them to adopt each other's cultural influences, one of them being language. In the 12th century, in North-West India, cultural mingling led the 'old Hindi' speakers to incorporate many Persian and Arabic words and phrases in their vocabulary. As a result, it gave rise to the Urdu language.
Urdu literature
During the Delhi Sultanate, 1206-1526, Amir Khusroo gave a boost to this language by composing a variety of poems. He is also known as the father of Urdu literature. Besides poetry, short stories, 'quawalis' and 'shayaris' were brought to the fold of this language. During the Mughal era, the Urdu language had already become popular and many literary works, both in poetry and prose, were produced. The golden period of Urdu was in the 18th and 19th centuries respectively.
As other literatures of the world, Urdu literature consists of fine poetry, short stories, novels and essays. Urdu 'ghazals' are unique in their style, with sublime and subtle ideas pertaining to romanticism, mysticism, philosophy and love. Ideas are so precisely adorn with suitable and glittering words that it brings the readers to the zenith of exquisite pleasure.
Writers who contribute to enrich Urdu novels are Nazir Ahmad, Rajinder Singh Bedi, Rutan Nath Sarsar, Premchand and Hadi Ruswa Abdul Haq, among others. In poetry, many poets have excelled in their writings. In the beginning, poets like Kabir, Qutub Shah and Ibrahim Adil Shah were famous poets of their time. Later on, other poets like Mir Taki Meer, Mirza Ghalib, Siraj, Nazeer Akbar Abadi, Hasrat Mohani, Mohammad Iqbal, Faiz Ahmad Faiz, Shakil Badayuni, Kaifi Azmi, Majrouh Sultan Puri, Mohindar Pratap Singh, Anand Bakhshi and Mujaz contributed inordinately to ramp up Urdu to the pinnacle of fame. Ghazal singers like Talat Aziz, Talat Mahmood, Daljit Singh and others have entertained the public to a great extent.
The cultural values of Urdu reflect in the chivalrous quality of this language. A vivid example is the famous expression "pahler aap, pahler aap" ["after you, after you"] of two nawabs at the railway station, who wanted to give priority to each other but unfortunately the train left during their courteous action. The fineness of the language was used in order not to belittle anybody. In case a rich person invites a poor one at his palace, he would say "aap merer gharib khaner mein tashriff layier" ["come to my humble abode"] and if a rich person visits a poor man he would say "main aap ke dowlut khaner mein tashriff laa raha houn" ["I am coming to your highly esteemed abode"].
Bollywood and the Urdu language
Urdu, mixed with Hindi, gives birth to the Hindustani language used by the masses. Hindustani is perfectly scripted in Bollywood movies and beautifully acted by heroes and heroines accordingly. Dialogues like "phir bhi kiya baat hey' kitner aadmi thee re Samba', tumhara kiya hoga Kalia, le ab gholi khaa, tumharer paas kiya hey, merer paas maa hey' dekhner mein to main tumhara baap lagta houn" have entertained cinemagoers for decades.
Sahir, Anand Bhakshi, Kaifi Azmi, Shakeel Badayuni and others have written marvelous poems for Indian pictures. An excellent poem composed by Sahir Ludhyani in Khabi Khabi, Main Pal Do Pal Ka Shyar Houn compels people to think on the evolution of time when he says "kal mujh se behtar kahner waaler tum se behtar sunner waaler, kal kiyoun mujh ko koyi yaad kare, masroof zamana merer liyer kiyoun waqt apna barbaad kare" ["tomorrow better poet than me and better listeners than you will come, why people will waste their time in remembering me" ]. In Do Badan, Shakil Badayuni's ghazal "raha gardisson mein har dam merer ishk ka sitarah" suits perfectly the scene when Manoj Kumar met with an accident and escaped death but loses his sights, "jisser maut ne pucha user zindagi ne maraa" ["the one rejected by death is hard hit by life" ]. Again, Shakil glorifies beauty in the following verses:
"Chawdawin ka chaand ho ya aftaab ho – job bhi ho tum khodah ki kassam lajawab ho."
["Is your beauty like the full moon or like the bright sun – whatsoever you are, you are unparalleled".]
Heavily pressed by the advent of new technologies, people will be definitely looking for pleasant entertainments. This indispensable industry use to keep the body and soul alive. Likewise, other entertainments, like Urdu 'shayri', coupled with 'Mushayirah' (poetic exposition), will surely mesmerize Urdu lovers in a big way.
"Tum husn ki khud ek dunya ho – shayad ye tumher maaloom nahi
Mehfil mein tumharer aaner se – har cheez pe nour aajati hey"
["You are yourself a world of beauty – on your arrival in the assembly everything becomes bright."]
Cassam Tupsy