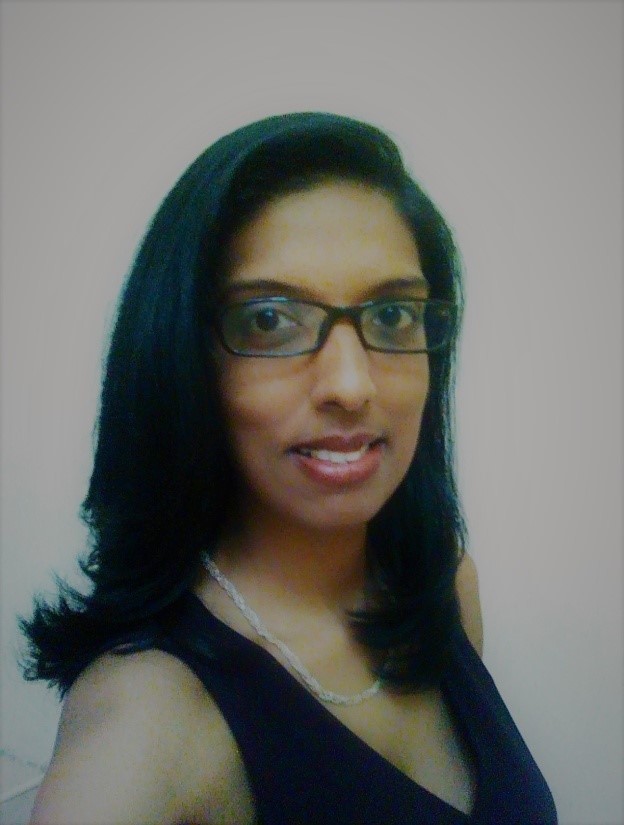 As portrayed by Steve Maraboli: "The empowered woman is powerful beyond measure and beautiful beyond description." It is indeed amazing for a woman, who is considered as the beautiful creation of god, to have the wit, confidence, strength, knowledge and skills so that she can lead an independent and respectful life.
Woman is considered as the backbone of the society. She performs various key roles in our life, that of a supportive daughter, a wife, a sister, a mother or a friend. As a wife, she is the man's helpmate and she would stand by him in times of crisis as well as successes and attainments. Our life begins in the woman's womb and it is in her guiding hands and tender care that our initial teachings take place. As a mother, she makes huge sacrifices and devotes her time and labor for the welfare of the family. Just imagine your everyday life without any of them, wouldn't it be hard-hitting?
Yet, despite the elegance of womanhood, the female population is still struggling till now to live a life of integrity, with love and respect. While there are several international laws and agreements assuring human rights, women and girls continue to face de jure (in law) and de facto (in practice) inequalities in nearly all societies. If we want to fight thisinjustice, women empowerment and gender equality are impecunious more than ever!
However, in 2015 the United Nations General Assembly adopted "The 2030 Agenda for Sustainable Development". The agenda includes the 17 SDGs (The Sustainable Development Goals) which replace the Millennium Development Goals (MDGs) of the year 2000, are integrated solutions with 169 specific targets to be achieved by 2030. These SDGs are not just goals but considered as the global blueprint for peace and prosperity over the planet.  Based on the vision "leaving no one behind", the purpose of this action plan is to ensure a collaborative partnership with about 193 countries whereby solving the global issues faced by people from environmental, economical and on a political level.
Among the 17 Sustainable Development Goals is a standalone Goal- the SDG 5, which aims at achieving gender equality and empowers all women and girls. The 5th Goal is in fact considered as the fundamental cornerstone for the attainment of all the SDGs of the proposed agenda. The SDG 5 is comprised of 9 specific targets such as ending all forms of discrimination against women and girls. It also urge at eliminating all forms of violence against all women and girls in the public and private spheres, including trafficking and sexual violence and other types of exploitation.
Based on the facts and findings of the UN report, 35 % of women have experienced physical/or sexual violence by an intimate partner or sexual violence by a non-partner. It is heartbreaking to notice that nearly 137 women are killed by their family member every day. In 2017, about 87 000 women were killed intentionally and about 49 % of women were victims of human trafficking globally. The scathing report published by the United Nations also demonstrated that not less than 200 million of women and girls aged 15-29 have undergone female genital mutilation in 31 countries. In sub-Saharan Africa where extreme poverty prevails, girls are married below 18 years resulting to early pregnancy and also causing an increased risk of experiencing domestic violence and social segregation. According to global statistics, only 39% of rural girls attended secondary school and women make up 2/3 of the 796 million of illiterate people.
Whilst progress has been made globally to combat gender inequality, there are various factors that are still causing hindrance for women to reach their potential. One such factor is the legal system. In the first instance, a gender analysis of the national legislation has to be performed in order to figure out the potential gaps and advocate for reform as required. Countries can then work towards more appropriate legal frameworks that are more gender neutral both on constitutional level and at an international level.
Moreover, any amendments towards law reinforcement should aim at forbidding the exploitation of prostituted women and the criminalization of all forms of women trafficking. Another key solution which can help to fight the gender gap is the establishment of an employment tribunal to ensure that there is no breach of employment laws and also with more transparency pay measures that will limit the gender-pay inequality gap faced by women in the society. We should come up with a holistic approach mechanisms whereby ensuring women participation and representation at all levels of the societal hierarchy including politics. The feminization of politics is gaining momentum and it has been proved with positive impact of how successfully women have built and run economies globally.
However, the benchmark of removing the gender gap is through empowerment. An empowered woman is a self-confident woman who is aware of her rights and is able to take informed decisions. One significant instrument that remains indispensable for women empowerment is 'education'.
Yet, the success of a democracy cannot be attained if half of the population remains illiterate. Just like boys are having access to education, girls also should not be deprived of their rights to education. The girl child should be allowed to live her childhood decently and go to formal schools equipped with proper hygiene and sanitary measures and more importantly away from negative cultural norms. When a girl is educated at an early age, she grows up as a smarter individual who will be more knowledgeable about her rights and her reproductive health which will enable her to face the life challenges. By keeping a girl longer in school, it is improbable that she will get into marriage at an early age or run the risks of any abuses. Government should continue its efforts in providing education facilities at even a higher level through the means of scholarships and other school equipment necessities which can be of great help for lower income families. As goes the African proverb: 'If you educate a man you educate an individual, but if you educate a woman, you educate a nation'.
Likewise, education remains a milestone in the empowerment of women as it will enhance her personal development as well as elevating her productivity and creativity. Investing in women education will be a boon favoring not only the family living income but also the advancement of the community at large. The contribution of women in the society from pre-literate to literate is undeniable. Nowadays there are women who are working as efficiently as men in several key sectors of the economy. Women have been a powerful catalyst in transforming financial markets and economies across the globe. One key step which can help in promoting women empowerment is the establishment of education development programs and training that guarantees quality learning which will enrich their skills so that they stand a chance in joining the workforce including in the science and technological field.
Women empowerment has also proved to be an asset for companies to achieve their business goals. Having women in the workplace such as in senior executive position, is a win-win situation in terms of talents, innovation and diverse skills which are all fundamental factors for the company's progress and reputation. Introducing a gender-based acceleration plan can be a powerful engine for boosting the market growth as well as strengthening an inclusive culture in the workplace. As a CSR (Corporate Social Responsibility) strategy, companies can support and partner with NGOs who are striving for women emancipation. The NGOs and several movements have campaigned since quite a long time now to support women who are exposed to atrocities of violence and discrimination. These organizations have proved to be effective in service delivery such as welfare and reliefs for women, educational provision through informative session and trainings and also lobbying for international assistance for specific purposes.
We are at a threshold moment of global crisis where the covid-19 pandemic is causing us to call for a change in our methodology of work. Consumers in emerging countries have made the greatest shift towards the digital world of e-commerce with the online shopping. As a matter of fact, this transition process has urged companies embrace the digital world by providing the option of virtual training and meetings and also encourage the flexi time work schedules and the work from home. We should also accentuate the bravery of women who were among the front liners working vigorously to guard us against the pandemic challenges.  With the office and school closures due to the covid-19 pandemic, women were multitasking with house chores and childcare but also made up with their passion such as starting a business. We have witnessed the positive scope of entrepreneurship through the digital giant platforms which were essential tools of communication for the online businesses. As a means of motivation, we can support women-run businesses by buying their products (artisanal crafts) so that they can cover their needs.  Women strength is indeed immeasurable. If she makes up her mind to something, no force can stop her.
The wakeup call for women empowerment lies in the collective efforts of both the government and the society so that we all come up with solutions and strategies that will narrow the illiteracy gaps and create equal opportunities for men and women. Yet, a change in mindset is imperative to achieve this challenging target. This includes a fairer access to education and professional opportunities, ensuring the health, safety and well-being of both men and women, promoting intercultural dialogues through networking and also self-employed opportunities with financial facilities so that they can excel in the entrepreneurship sector. At a business level, companies should aim at implementing culture an enterprise development that will bring value and supply chain through the empowerment of women. By setting up events with charities, we can help NGOs in raising funds so that they can pursue their campaigns of raising awareness and helping women to get out of their hurdles.
Gender equality is still a long way to go but not impossible. Here's a shout-out to all girls and women: "Empowerment should start with YOU. Hold on to your core values that will make you confident and believe in your self-worth so that you can follow your passion and invest in your dreams. You are all born with talents and are capable of great things. The value of life-long learning will help you lead by example and be a model of resilience and perseverance."
We have all come across inspirational women who have graced our life and made imprints in our soul. Like every good thing needs an appreciation in honor, the International Women's Day give us the opportunity to reflect upon the greatness of women and their achievements throughout history.  So, don't ever miss a chance to celebrate and tell those women who are playing a significant role in our life how much they are special and unique.
Miss Selveena Parmanum
Let's all #Choose to Challenge to call out gender bias and inequality ~ #IWD2021
Sources: https://www.undp.org/content/undp/en/home/sustainable-development-goals/goal-5-gender-equality.html
https://www.unwomen.org/en/news/in-focus/the-united-nations-conference-on-sustainable-development-rio-20/facts-and-figures